The banking and insurance sectors, which have always been among the leading players on the national scene, have witnessed major changes in recent years. Studio Trifirò & Partners advises the Banks with experience and expertise in their processes of corporate transformation and in the drafting of contracts related to the offer of new services. With regard to the insurance field, the Firm supports each company in a targeted manner, taking care of managing relationships with the various professional figures in the sector and following all kinds of disputes.
Strategic consulting in an evolving industry
The banking sector has undergone a radical transformation in recent years, during which banking firms have entered into business combinations and rationalized their organizational set-up. In that scenario, we have assisted some of the major banking groups in dealing with the occupational implications of those processes, which have entailed, on the one hand, staff reductions, implemented mostly by making use of the banking sector solidarity fund, and, on the other hand, significant changes in the way work is organized, also in view of the emergence of new ways of combining subordinate employment and self-employment. The assistance we provide to our clients in the banking sector regards both the definition of contractual conditions – whether at collective or individual level – and representation in court in cases concerning collective dismissals, transfers of business and the diversion of employees/clients (especially with regard to investment managers and financial advisors). We also work on certain contractual clauses typical of the banking sector (such as, for example, extension of notice period and job stability clauses) and issues concerning salary policies, especially those for executives and/or directors, also in light of the instructions given by the Bank of Italy. Our banking team also handles the contractual documentation connected with the analysis and implementation of projects concerning the provision of new services for bank customers and assists in the stipulation of agreements, also under mediation procedures, on the renegotiation of the contractual conditions that lending banks apply to customers. In court, we handle disputes concerning compliance with the rules on usury and compound rates of interest and actions for contractual and non-contractual liability correlated with reports to the central credit register. In bankruptcy disputes we handle litigation relating to Paulian actions that have involved banks by reason of their previous operations with customers.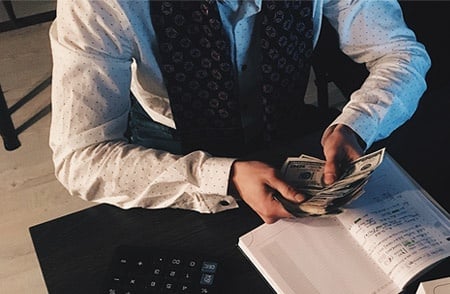 Comprehensive assistance in litigation and contracts
We assist major insurance companies in planning, structuring, managing and terminating their contractual arrangements with agents, producers, associates, consultants and insurance brokers. We are also often instructed by insurance companies to handle litigation concerning damages (arising out of policies against fire, theft, injury, etc.) and life insurance (policies with both single and recurring premiums, whether stand-alone or combined with a financial component, unit/index-linked policies, etc.), an area in which we have long-standing and consolidated expertise in both handling court cases and alternative dispute resolution tools, and specifically conciliation and mediation.
We also provide assistance on real estate matters concerning property assets and disputes in relation to the stipulation and management of leases on office premises in which agencies connected with our insurance and banking clients operate.
Resta aggiornato su news e eventi dello Studio Trifirò